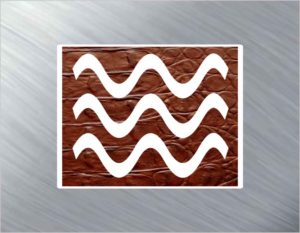 Care instructions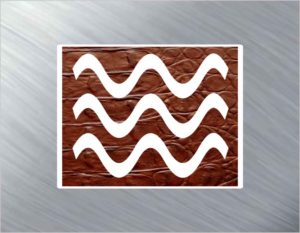 Care instruction leatherflooring
---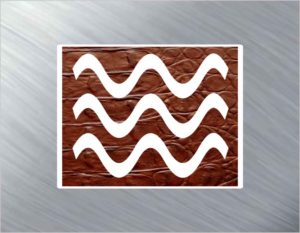 Care
Leather floors of LELEDO Leather-Flooring-Manufactory are extremely durable products when being cared well. In general, laid and impregnated smooth or velour leather hardly absorb dirt and liquids.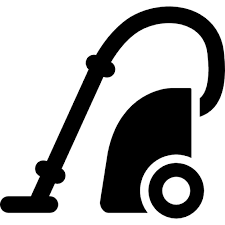 Dry clean
The on top laying dirt particles can be removed by a powerful (upright) vacuum cleaner. Depending on the used kind of leather there are always remaining fibres on top of the new leather floors. Those can be removed with a powerful vacuum cleaner without brush.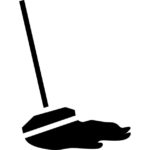 Wet clean
Leather floors of  LELEDO Leather-Flooring-Manufactory should be wiped regularly damply but not wetly, with lukewarm water and neutral cleaner. Therefore we can highly recommend commercial floor clothes of different brands.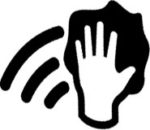 Spot removal
Most spots can be kept from leather floors of LELEDO Leather-Flooring-Manufactory easily when being treated before drying. Stain removal from, for example: coffee, tea, wine, juices, blood, vomit, urine, food residues, fruit, shoe polish, stickers, paint, glue, chewing gum, etc.
When it comes to  fresh impurities, you can remove those still loosely on top laying impurities carefully with a spoon or a knife back together with some household paper. Those spots remain loosely on top as the natural fatty coating of the leather keeps them from entering the floor.
Nevertheless, if some liquid has already entered the leather, you can remove it with lukewarm water and neutral soap. Pay attention that the spot does not get bigger due to that treatment! After that you should absorb the liquid with kitchen roll. Only when being totally dry you can roughen the surface a little with a sponge or a brush and then impregnate that part of the leather floor again.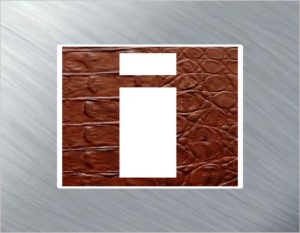 Photo gallery cleaning
Below you can see photos taken in a bar-lounge to a time when it was still common to smoke in bars. The first and second photo show the dirt caused by shoes, ash etc. Those photos were taken before the cleaning (the intensive cleaning took place after about one year). Photos 3 and 4 show the process of cleaning the floor and finally photo 5 shows the result – completely clean!
Contamination test of suede leather flooring in a bar lounge – before and after cleaning