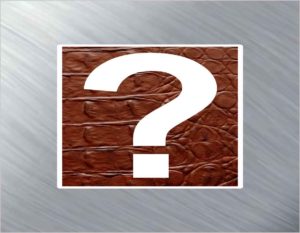 FAQs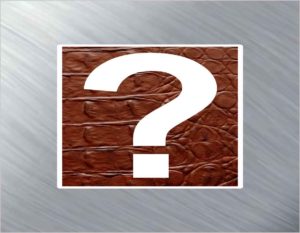 FAQs
---
Who are we ?
We at LELEDO Leather-Flooring-Manufactory have been dealing with the production of leather floors and leather on the wall for years. Clear visions are there to create great and beautiful things. Our goal is to meet the wishes and in particular, ideas and To realize our customers' visions in leather, leather floors and leather wall coverings. Thanks to our in-house manufacture, we are able to support you with every project, regardless of whether we are our commercial customers, leather deliver, or handle the entire project for you.
Leather is a natural product and must also be processed and processed in this way. We have adhered to this principle for years.
Our customers worldwide include architects, interior designers, interior designers, upholstery companies, interior decorators, retailers and private individuals
To ensure our high quality standards, all products are also made at our headquarters in Kronach, Upper Franconia finished. The raw materials for the handmade floors are of course manufactured according to the applicable EU guidelines.
Philosophy
The gentle handling of natural resources and responsible behaviour when it comes to all involved persons and their living space emboss the entrepreneurial behaviour of LELEDO Leather-Flooring-Manufactory –  now and in the future.
The aim of LELEDO Leather-Flooring-Manufactory is to only manufacture products out of natural, high-quality and exclusive rough materials in the following years.
Awesome designs need high-class handling and quality. That´s why we exclusively collaborate with well-respected suppliers and why we only use trustworthy material that completely convinces us.
Our claim is to offer the best price-performance ratio. Every leather flooring or leather wall covering is manufactured.
You only pay for quality when working with us! Moreover, we do not only offer exclusive floorings and wall coverings made of genuine leather, we are always there for you – before, during and after your order – thanks to our qualified customer service and broad service program.
Can architects, interior designers, salesmen and end-consumers directly order at LELEDO Leather-Flooring-Manufactory?
Of course they can! When being a salesman you additionally get our salesmen conditions!
How can I order a sample?
Just follow the instructions given in the menu item "Contact | Inquiry" and choose the sample you want to have a closer look at.
Why do I have to pay for samples?
As we are a manufactory, namely LELEDO Leather-Flooring-Manufactory we do not see ourselves as forwarder of samples from exclusive floorings and wall coverings. To forward samples means a lot of effort. This effort needs to pay off as well so that we are able to offer good prices at all times. When it comes to an order, we repay the ordered and returned samples.
How is the procedure of placing an order?
Our customers order leather tiles for floors or walls or let us get a plan of the particular object. After defining colour, size and nature of the individual tiles, the customer places an order. As we manufacture completely customer-related, orders are only accepted against prepayment (see conditions of payment). After receiving the payment we manufacture the customer-oriented order within the agreed production time (usually, depending on special requests, about 3 to 6 weeks). Please consult us at any question! Call us or write an email!
Conditions of payment
Method of payment
Payment is to be sent to us via prepayment.
Start of production
Receipt of the money inscribed in the calculation (down payment amount) is required to start with executing the order.
Payment of architects and salesmen
When being entitled by LELEDO Leather-Flooring-Manufactory, the method of payment can be changed. Nevertheless, it always amounts 75% (outside of Germany 90%) of the amount invoiced when placing the order. Payment of the rest is due within 8 days after receiving the product and calculation.
You may only make use of your right of contestation if your counterclaims are judically stated or accepted by us in written form.
The contractual partner can only practise their right of retention as far as the claims result from the same contractual relationship.
Laying in wet rooms
Leather floors and wall covers of LELEDO Leather-Flooring-Manufactory are only in a restricted use suitable for wet rooms. For detailled information and instructions concerning this issue, please contact us! 
Laying on underfloor heating
Our leather tiles and the cork plates that we use as basis do not exceed the critical value when it comes to overall heat transfer resistence of underfloor heatings. Therefore, they are perfectly suitable for being laid in rooms with underfloor heating.